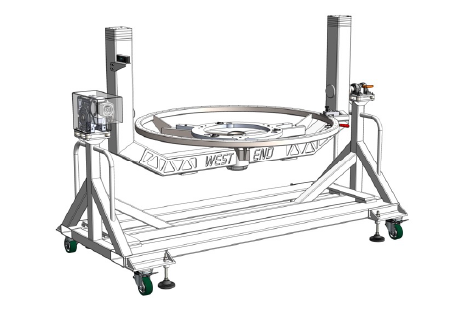 West End has developed a knowledge of the technology necessary for the safe and proper handling of aviation and flight hardware during AIT activities.
A recent example we take pride in is the Deployment Rig for the solar arrays of Metop. West End also manufactured almost all MGSE for the Solar Array of Artemis.
We can manufacture and assemble transport equipment frames with lengths exceeding 40 metres in our manufacturing and assembly buildings. West End has advanced 3D measuring equipment and optical laser trackers to check the dimensional tolerance accurately for these large frames.
Services
West End has had its own engineering department since the 1970s. The drawing office has kept up with the technological developments over the years. Our engineers provide the manufacturing department with production drawings
FEM analyses
We can also perform analyses for the components in a system that need to bear heavy loads, using the Finite Element Method (FEM). Our engineering department helps our customers with these calculations which determine (operational) reliability. We also use the FEM analyses for the final choice of materials and the details of the product geometry.
West End offers solutions for the refurbishment of old, existing systems through to the manufacture of new 'special hardware'. Our engineering department provides indispensable support in the detailed design and system documentation.
Product documentation
During the entire manufacturing process, and often afterwards as well, our engineers remain involved in the products we make or repair. This results in detailed product documentation, where changes for the manufacture or modifications received from the customer are documented meticulously. This provides great advantages in maintenance, refurbishment or repairs in the future.
As-built drawings
West End Machinefabriek can also make 'as-built drawings'. Changes to the product for manufacturing efficiency are updated in the CAD model and the production drawings, making it simple to duplicate in the future.
Built to spec
Using your requirements and specifications as a basis, our engineering department can develop the product design in greater detail and prepare it for manufacture. Our engineers also perform FEM calculations, to check critical construction elements and the final choice of materials. Of course the assembly drawings and detailed drawings are guaranteed for refurbishment, reconstruction and production documentation purposes.
Built to print
West End can also use the 3D models and detailed drawings supplied to switch quickly to producing parts or products. Precisely in accordance with the instructions, specifications and requirements.
High Precision, huge parts
West End also uses 3D measurement technology for the quality assurance, allowing us to provide the product documentation with 3D measurement reports. This is done using a 3D measurement arm. West End can also measure large frames and systems with our 3D optical measuring equipment.
Related products and services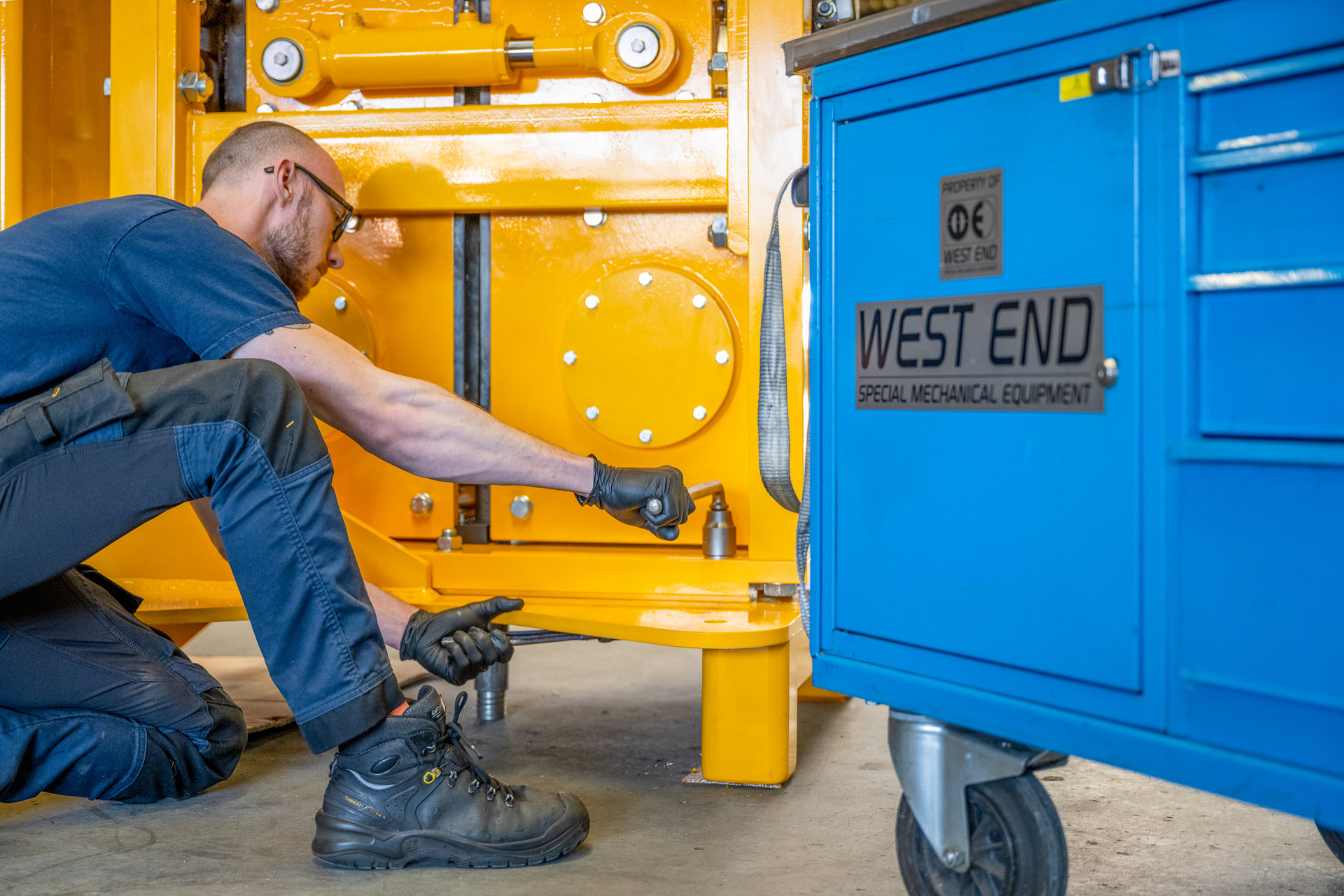 The MDE-unit is used in civil industry and construction, in the phases leading to building roads or houses.The MDE-Drive is an installation to detect, deep below ground surfaces, undesired items like explosives from World War II. One can describe the MDE-drive as a heavy duty pressure mechanism which can drive a hollow tube deep into […]
Samples