Space
West End has been active for more than 50 years in the space industry. West End is a leading company for design, engineering and manufacturing of Mechanical Ground Support Equipment (MGSE) in the Netherlands. We have been working on MGSEs for satellites, solar arrays and ground based astronomy installations. Our name is probably linked to all European missions, including Artemis, Plato, Metop, Galileo and Bepicolombo.
In addition to our role in testing, West End manufactures Flight Equipment for the VEGA rocket programme.
For our customer facilities (whether they are located inside or outside) West End provides continuously on-site maintenance and repair services. With great pride we provide both man-support and maintenance for the workshop of the European Space Agency site ESTEC in Noordwijk.
Space projects and products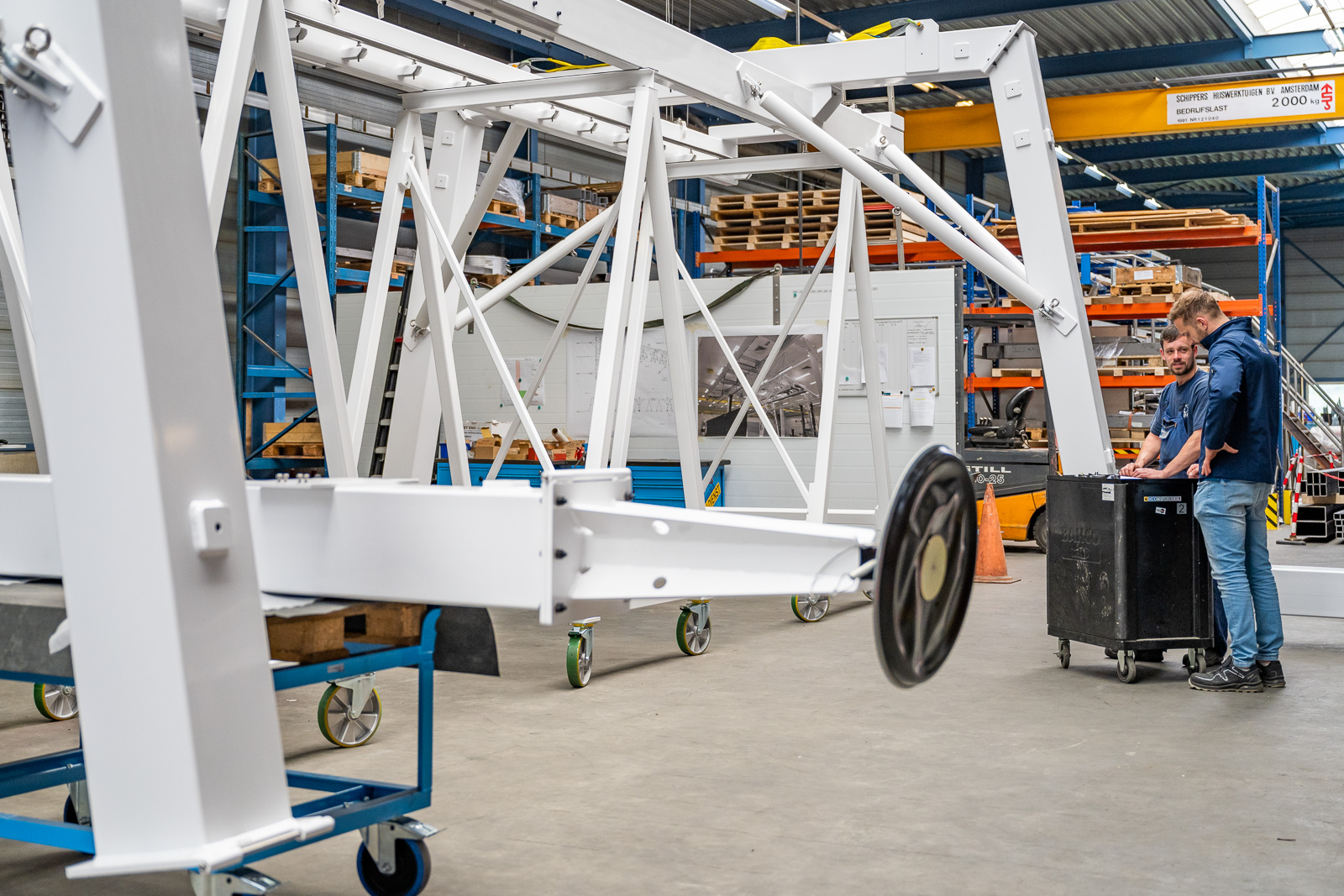 Mechanical Ground Support Equipment (MGSE) is the equipment used in the Assembly, Integration and Test (AIT) facilities of our customers and typically includes items such as lifting equipment, flight hardware interface adapters, tip and tilt trolleys, special test adapters and other necessary tooling and internal transport items.