We are proud to have been commissioned to manufacture the Mockups for ESA's Erasmus building in Noordwijk. An example is the Colombus Mockup.
One of the highlights of the Erasmus Centre's High Bay is a 1:1 Columbus Laboratory mockup. It displays on the inside all the relevant racks and experiment facilities being currently mounted in the Laboratory on the ISS. On the outside, more technical relevant details are supplied with the aid of exhibit stands and factsheets (copyright ESA.)

European Space Agency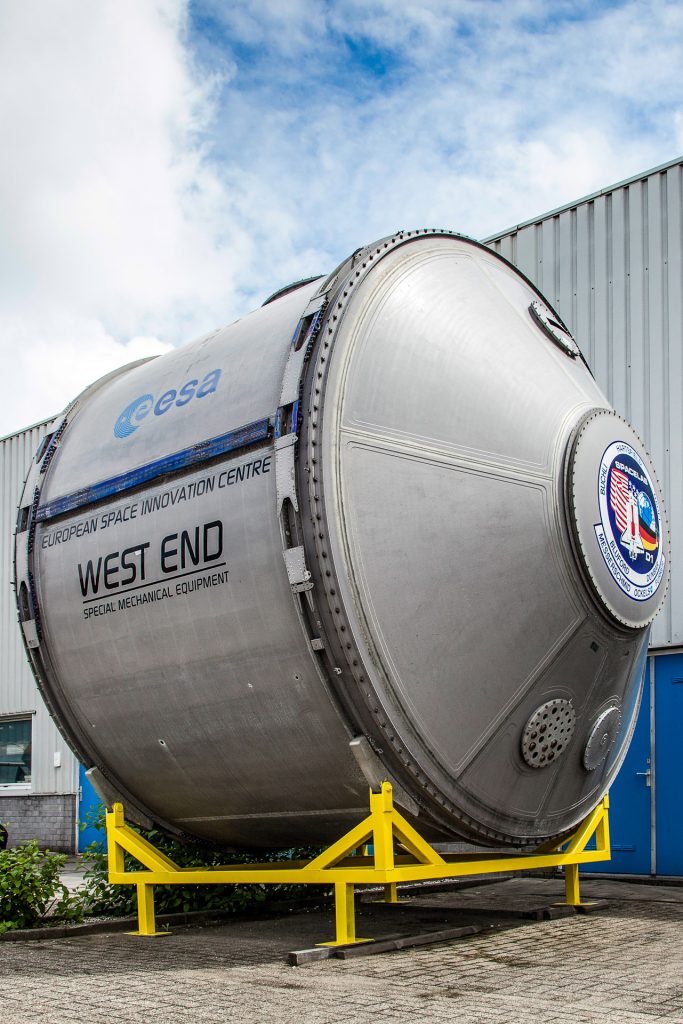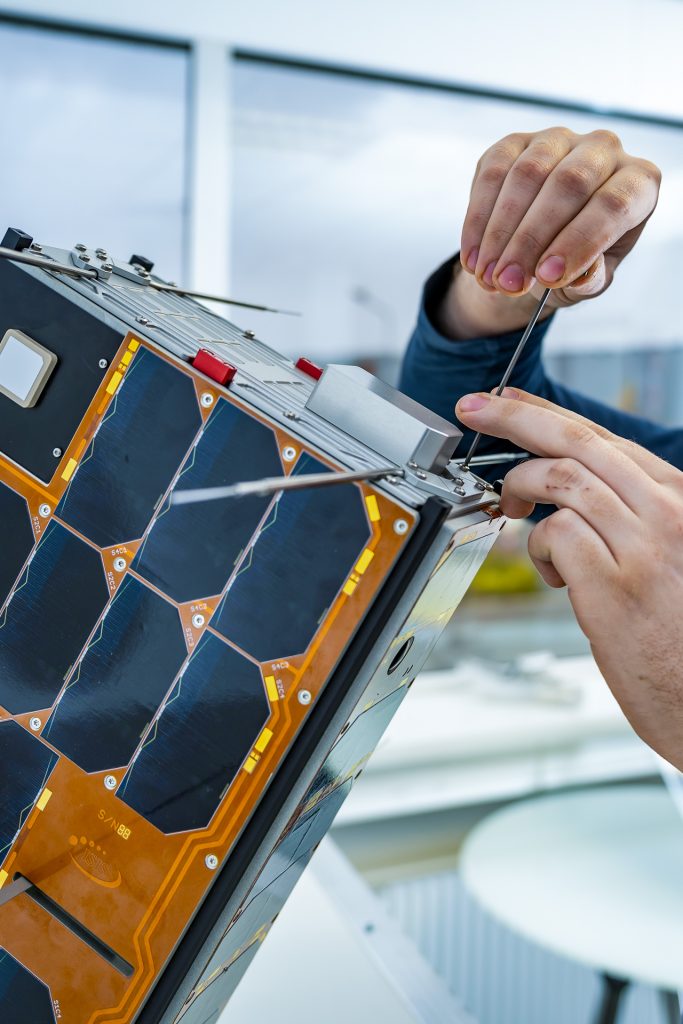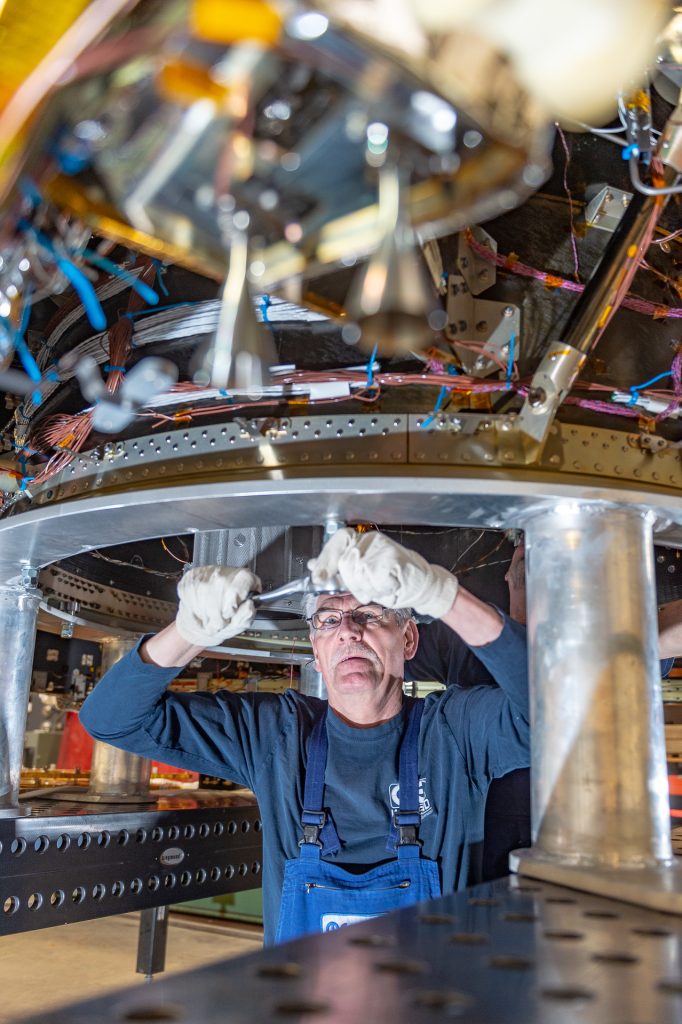 Another example is the 1992 preparation and conduction of ESA's Neutral Buoncy Test campaign with Dutch astronaut Wubbo Ockels. Our Mockups were used under water in swimmingpools.

In 2004, West End manufactured the ATV Docking Interface Mock Up for it's international functional laser test campain. This model was mounted on a moving frame to simulate the docking with the International Space Station.
For the final 250 m, ATV navigated using a 'videometer' and 'telegoniometer', which use laser pulses to calculate the distance and orientation to the Station." Our Mockup was used to test this docking. The ATV Mockup and can be seen nowadays at the number one space museum of the Netherlands, Space Expo in Noordwijk.

European Space Agency
Technology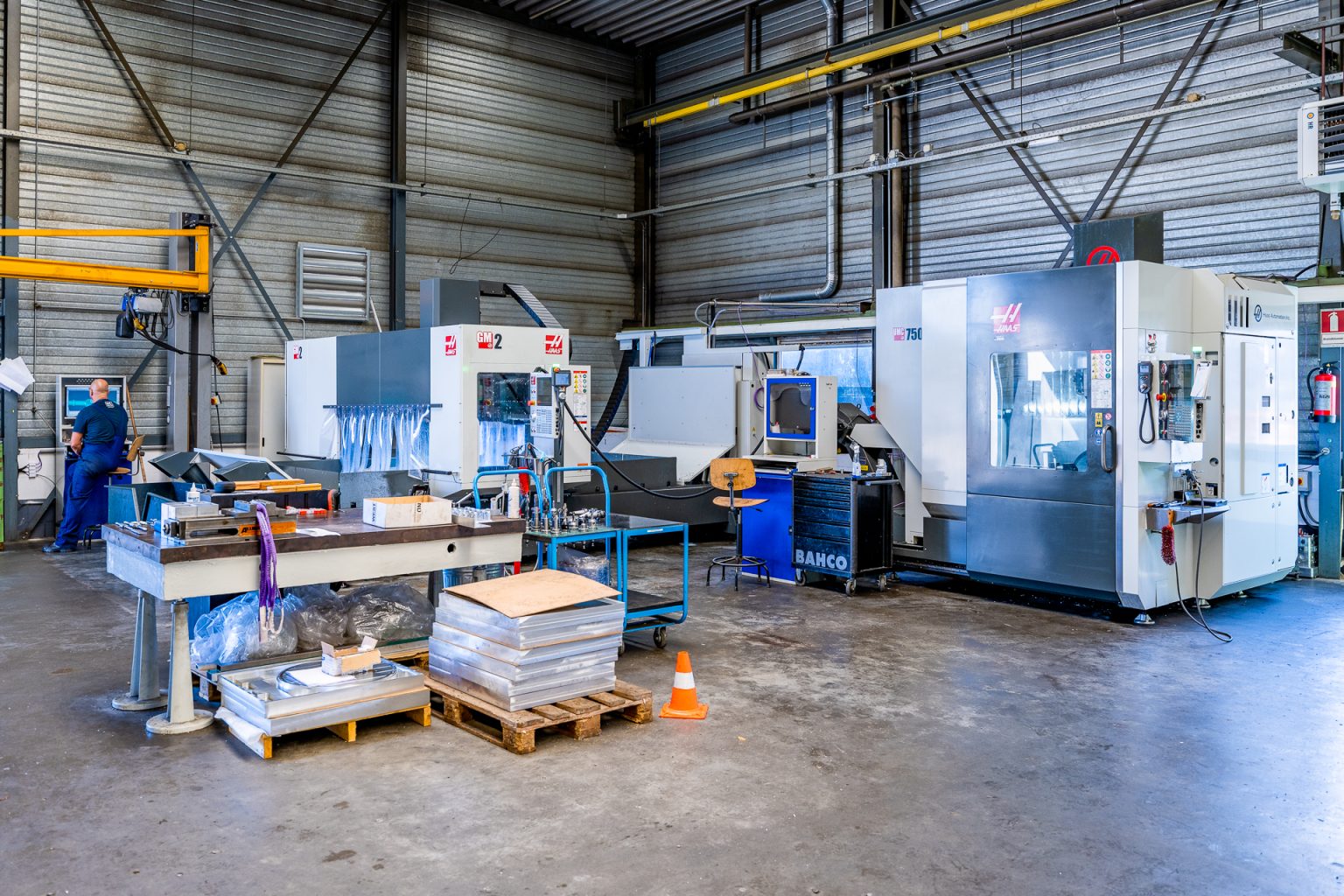 In order to manufacture high tolerance, large parts with complex geometries, West End uses modern CNC machinery. We have a Haas UMC-750 5-axis milling machine and a Haas 4-axis GM-2 large milling portal machine (working bed 4.000 x 2.000 mm).

West End has a EN 1090 certified welding department. Aside from aforementioned and the conventional manufacturing techniques, West End has a cleanroom, 3D measuring equipment and testing equipment for pressure, vacuum and cryogenic applications.
Materials
West End works with various ferrous and non-ferrous metals. Examples are titanium, aluminium, stainless steel, low carbon steel and high strength steels as well as technical

Services
Since 1947, West End specialises in maintenance, repair, modification and refurbishment for a broad range of products.
Our factory has an area of 5.500 square meters and houses almost all necessary manufacturing technologies. West End also has an in-house engineering department. Our team of 6 mechanical engineers is specialised in co-engineering. West End has than 75 years' experience in manufacturing, maintenance and repairs. With that knowledge, our engineers provide detailed designs and manufacturing drawings, aimed at optimal manufacturability of our products.
In order to improve our service levels, West End continuously invests knowledge, certifications, people and new technology. Our engineering services include 3D modeling, FEM analyses and the production and documentation of 2D manufacturing drawings.